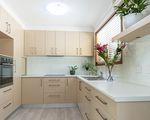 285 Morala Avenue - Buyer
Manages expectations with the vendor and the buyer extremely well to ensure a prompt and fair outcome for both.
Good, proactive communicator with an honest, sincere approach to get the job done without the 'mind games' that most poor agents engage in.
We were blown away by the thought that went into the gifts received to congratulate us on our purchase.
- Jonathan Laue - Runaway Bay