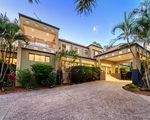 5/5 - Highly recommended family run agency.
Great family run agency. Our family has been using Joe and Joanne Far for the last year. Joe has delivered exactly what he promised when we purchased through him in 2017.
Joanne and Joe secured a valuable tenant, and been managing the property with care since its purchase. We're especially happy with their hand picked maintenance team who have been very cost effective. We've been so pleased with the care we've received, we've moved all our rentals over for management.
- Christopher Thomas -